FINALLY! THE FINAL!
(Remember if you haven't already that this is a four part series that starts here).
I am so sorry this has taken longer than I expected. I really wanted to keep the whole series within February but the delivery of the last bread proved a bit of a nightmare. I ordered from Natreco but firstly they were having problems with their ordering system, then they lost the order and then somehow managed to send the order twice... not the greatest experience sadly.
But anyway here we have bread number 10 reviewed and then a round-up of all the findings. Is it possible to crown one yeast free bread king over all the others?
10. Everfresh Mixed Grain Sourdough
So the final bread is the box ticking champion. It's not only yeast free but also wheat, gluten, dairy and sweetener free as well as organic. Nice work Everfresh! So with those credentials, it should be the easy winner, right?
Not so fast. Apart from the fact it was a pain in the a** to get hold of (I wonder why it's not one of the ones Planet Organic or Holland & Barrett supply?) it's another one that really needs toasting to get the best from it.
When I first got it out of the packet I was a bit concerned it was off (it definitely wasn't, I checked the date). It's really dry and quite crumbly and does not taste nice straight from the packet, almost like it's stale.
But, as with many of the other yeast free breads, it becomes something quite different with a bit of toasting.
It's a small loaf and crumbly so I don't think you'll ever be making a round of sandwiches with this one. But for a breakfast, little snack with topping or dip I actually think it's pretty good. I'm glad I gave it a second day because now I'm sat here writing this up I have been sneaking back to the kitchen to keep toasting more slices to nibble on! Must save a slice for the boy to test....
Verdict: 8/10. Definitely a grower and must be toasted. But considering the amazing list of diets this is suitable for and the reasonable price? Pretty. Damn. Good.
Thoughts from the boy: Coming soon!
The final results
In an attempt to choose a winner I've done a few runner up prizes so we can remind ourselves of the highs and lows across all ten yeast free breads I've sampled:
I suppose it makes sense that the breads that are available in the supermarkets are going to be the cheapest. At around 26p per 100g I'm glad to see that this great bread from The Village Bakery Melmerby is on-par if not cheaper than the Rankin soda bread which we discovered contained quite a few additives.
Hands down the Ener-G rice loaf at around £8 a loaf! And it's definitely not the nicest thing you can put in your tummy, big thumbs down.
So it's not great in many other respects (unsuitable for many diets and also contains added sugar and E-numbers) but Rankin Irish soda bread is by far the best of the 10 I tested to make a round of sandwiches as it's sturdy and pre-sliced as well as tasty.
So that really only leaves us one place to go. Who's the winner?!
In the end there could only really be one winner - Everfresh Mixed Grain Sourdough. Everfresh have really impressed me throughout this challenge with their simple breads with such limited ingredients and this one is no exception.
This bread is suitable for so many diets and of all the ones I tried, has the most bread-like consistency and taste and genuine go-back-for-more moreishness. I would definitely buy this again and recommend to those on yeast, gluten, wheat and dairy free diets. It's proof that bread can be made affordable and tasty without yeast.
So what do you think? Have you tried any of these breads? Or have I inspired you to give them a go? I would love to hear from you and perhaps learn some more brands to try as well.
Remember you can read all ten reviews across this four part series:
PART 1 (1. Biona Millet Wholegrain, 2. Biona Buckwheat Rice and 3. Biona Pumpernickel)
PART 2 (4. Everfresh Sprouted Rye, 5. Profusion Super Oat and 6. Biona Rye)
PART 3 (7. Village Baker Try Rye, 8. Rankin Irish Soda and 9. Ener-G Rice Loaf)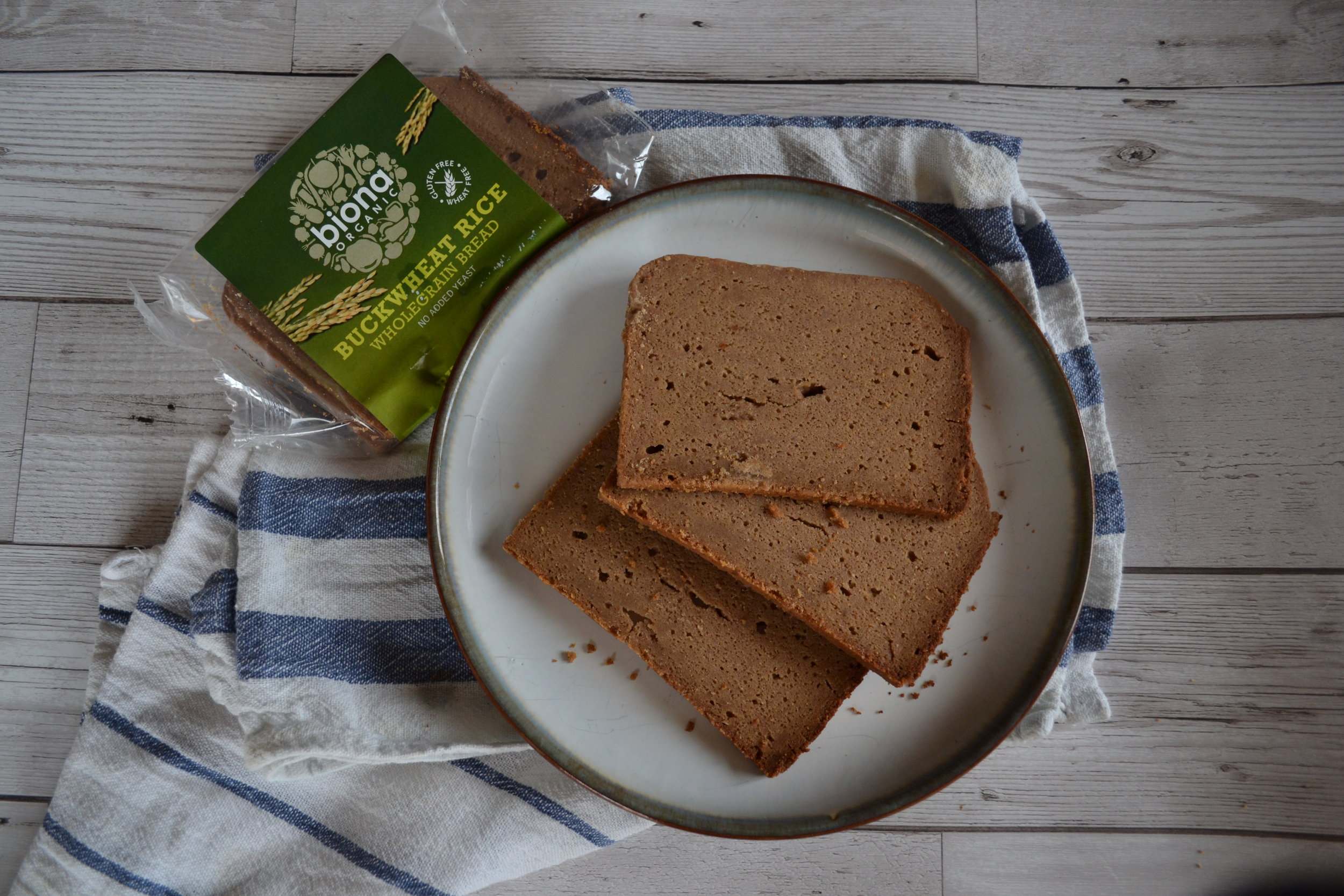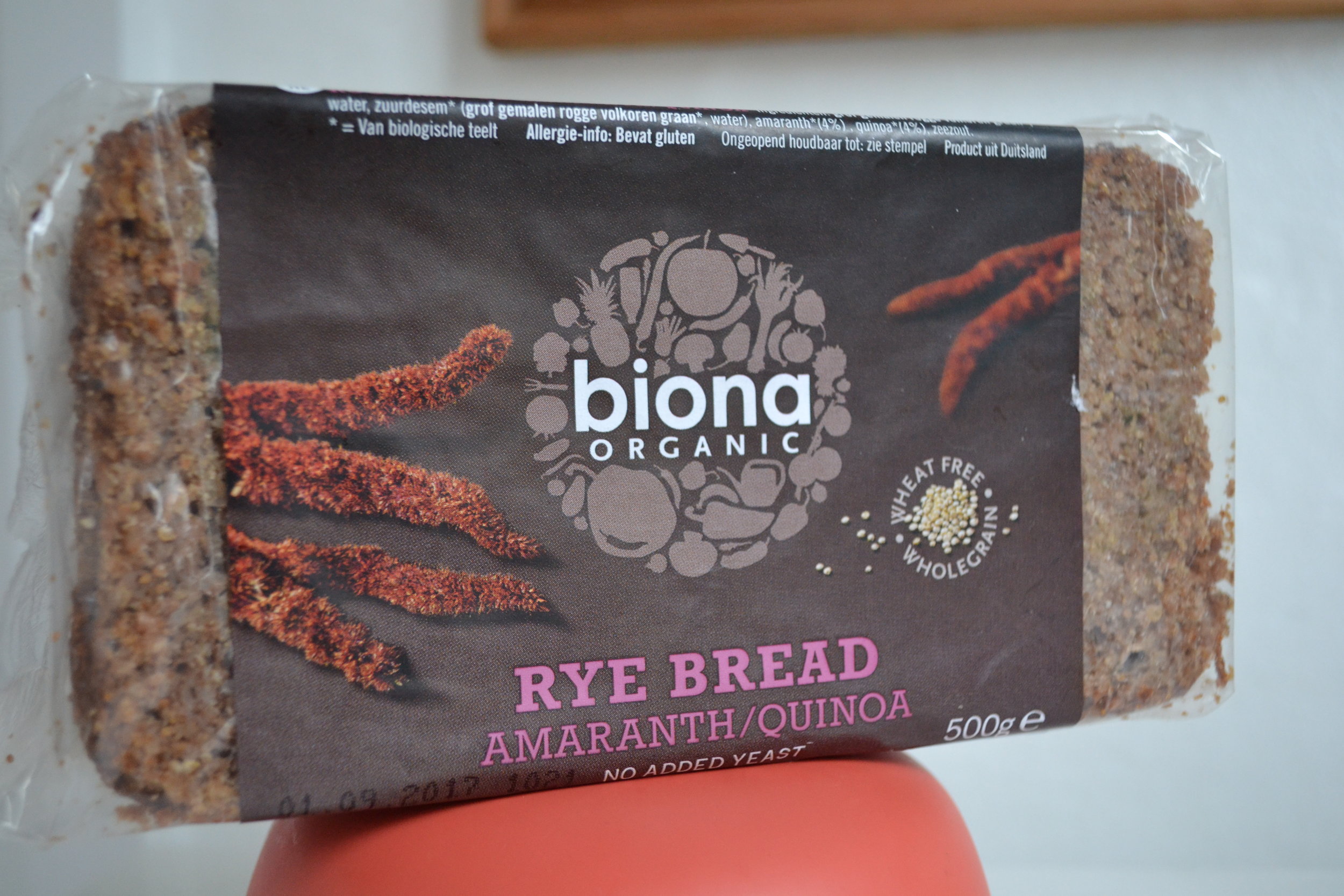 In May I will be doing another Tried & Tested series. I'd love to know suggestions for which product to go for next. I'm thinking fruit-free snack bars.... thoughts?
Vx